FEATURED SERMON
The Rock of My Salvation
by Pastor Matt Hagee
Are you in need of a little hope and encouragement?
Sign up to receive free daily inspirational emails.
FROM HAGEE MINISTRIES
65th Anniversary Coin & Prayer Journal
Special Gift Offer
Jesus is coming soon!
This Christmas, as you gather with family and friends, celebrate God's goodness. There are a million reasons to live in fear, to live in a state of anxiety, and to focus on the negative. But we were created to walk in divine blessing and favor.
Jesus was born in a manger and died to take away the sins of the world. That in itself is a reason to shout! Friends, one day we are going to live in a place that is beautiful beyond description. Enjoy the holidays! Tell your friends and family that you love them. Jesus is coming soon! Let us be sure to share His love and His grace with those around us this holiday season.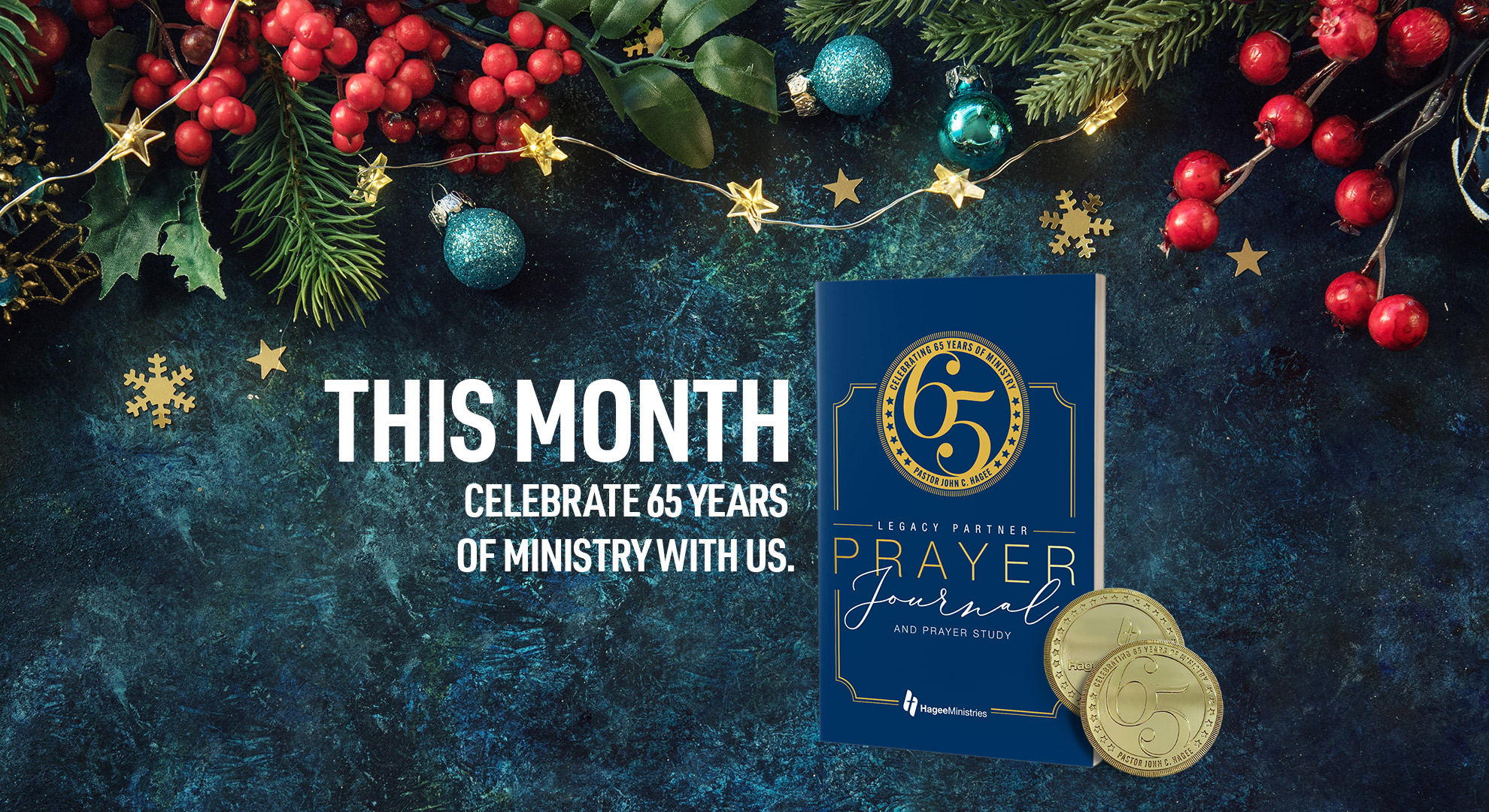 More from Hagee Ministries