The Difference is Jesus...
At some point in life, every person on the planet will have to face one of life's many dark hurdles. The dreaded question of "Why?" can overcome even the strongest in their faith. Why me? Why now? How does a Christian deal with an unplanned pregnancy, a runaway son or daughter, or an abusive or alcoholic spouse? There is a difference between how a believer and a non-believer get through a crisis.
Watch The Latest Program: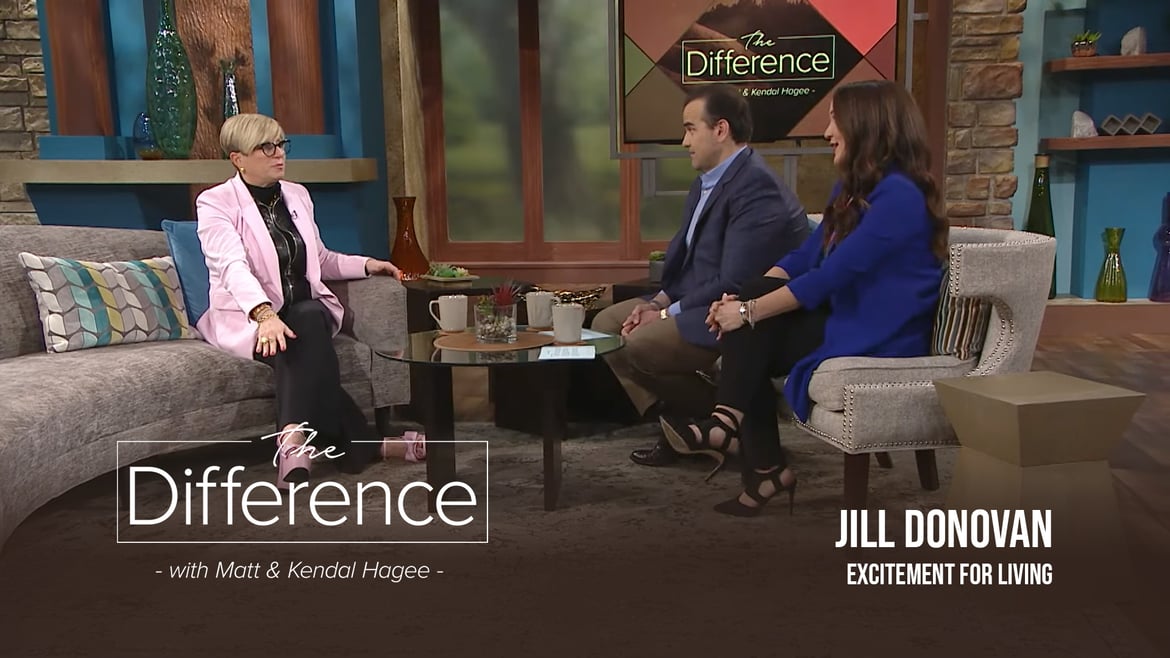 Excitement For Living
May 26, 2023
Jill Donovan, founder of Rustic Cuff, says that choosing the right team to surround you during a personal storm is vital. She is a breast cancer survivor who loves sharing her love for life and Christ with others. After learning the true meaning of joy, she encourages others to reach out and share it with those around them. There is so much more that you could be doing with your life. Aim big and reach higher! Jill loves to "wake people up" and encourages them to leave their complacent, stagnant lives.
Watch Now