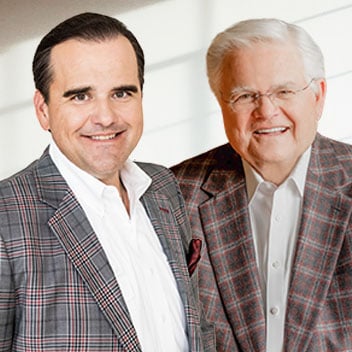 Since 1958, Pastor John Hagee has uncompromisingly taught Biblical truth to millions of people around the globe. There is still so much work to do to change the tide in our great nation and reach the world for Jesus. 

Please make a special commemorative gift of support today as we celebrate all God is doing through this ministry. Your faith, prayers, and support is a critical part to our mission to preach the uncompromised word of God and serve His purposes. 

Your partnership in the Gospel is global and it's bearing much fruit. THANK YOU!
Lead Pastor, Matt Hagee and Founding Pastor, John Hagee